News Scsc12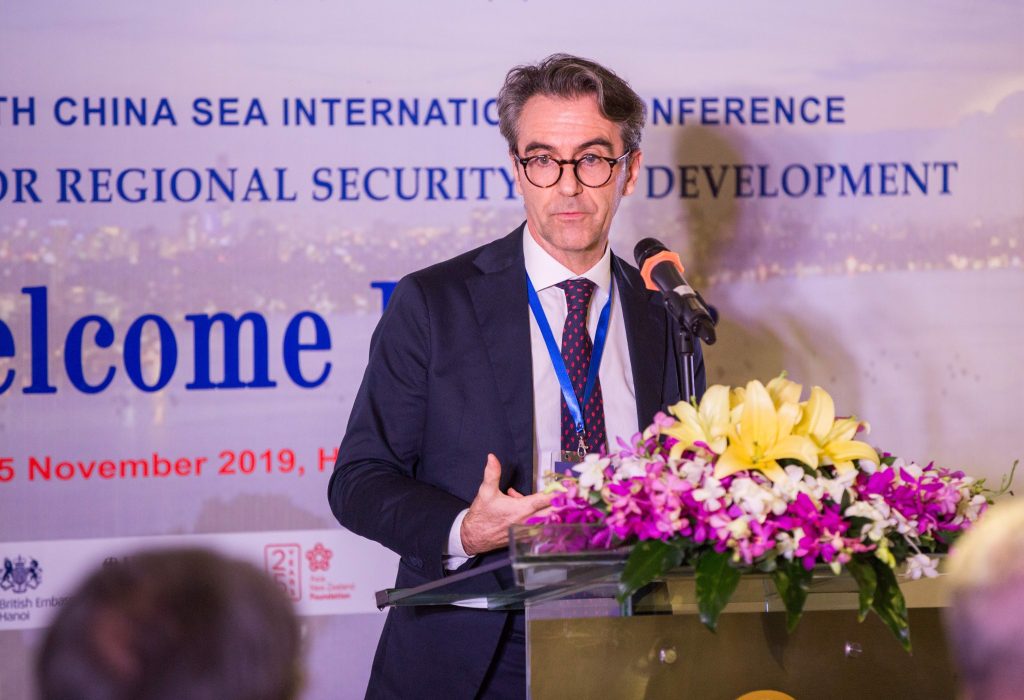 INTERESTING POINTS FROM SPEAKERS (EVENING 05/11)
Ambassador Giorgio Aliberti, Head of Delegation of the European Union to Vietnam
Sustainable development and regional security are two sides of the same coin. As Asia's importance keeps growing, the security dimension echoes more strongly to the EU… The EU is a rule-based player with a fundamental interest in co-operating with partners worldwide to defend a rule-based international order….. In a region marked by great power rivalry, the added value of the EU could be its "balancing influence", positioning it as a reliable and predictable security partner…. You can count on the EU to always defend not only the need to decrease tensions but also and first of all, the need to have full respect for international law, including UNCLOS.
Ambassador Le Luong Minh, Former Secretary General of ASEAN While serving as Secretary-General of ASEAN and now as a former, I have always maintained that ASEAN Centrality does not require ASEAN always to stand in the middle or just between the powers or competing parties, but rather at the centre of ASEAN's legitimate interests.