Young Leaders Program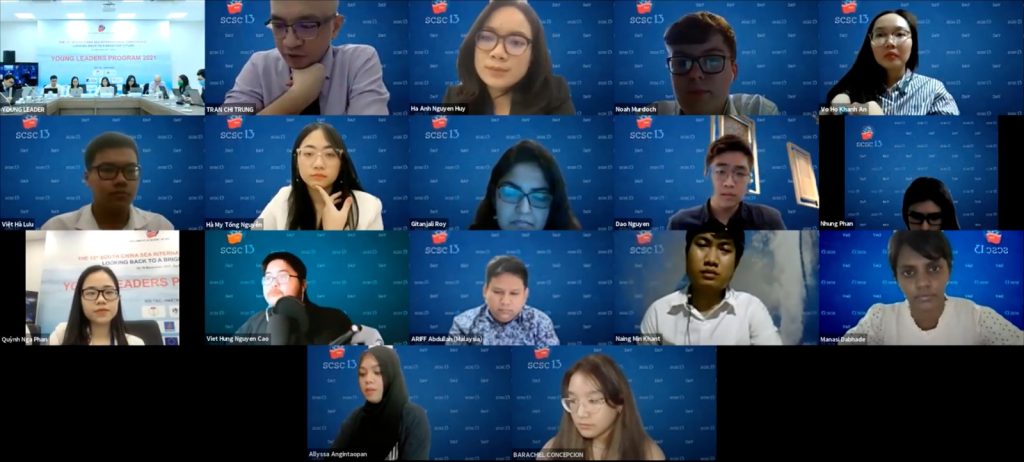 Young Leaders Program 2021 Panelists
Noah Murdoch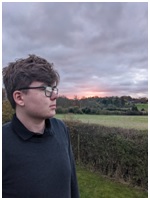 Affiliation: Winchester College
Contact: noahamurdoch@gmail.com
Noah is a student from the United Kingdom studying Geography and International Relations, with a particular focus on maritime affairs. His key research interest centres around the impact of Transnational Corporations and the process of globalisation on the society, culture and environment of nations in the South China Sea region.
Beyond this he is interested in issues of territorial integrity and international security globally, but with particular focus on the Middle East and China. He has served as President of the college's Geography and Geopolitics Society where he has guided a more sustainably based agenda. Noah speaks English and is currently learning French and Russian.
Barachiel Concepcion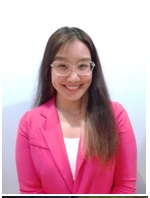 Affiliation: University of St. La Salle
Contact: bariconcepcion@gmail.com
She is a third year undergraduate student taking up Bachelor of Arts in Political Science with Certificates in International Studies and Public Administration in the University of St. La Salle –Bacolod. She was the former USLS Student Court Senior Associate Justice. She is currently the Communications and Media Head of the USLS Political Science Society.
She is passionate in her interests in International Relations, thus allowing her to explore more and network with different people around the world through webinars and conferences. Aside from academics, she takes her free time to attend different symposiums to gain more knowledge about her interests. She is now active in working in Coexister Philippines as the Project Head and the National Society of Parliamentarians as a member of the communications department.
Angintaopan, Allyssa S.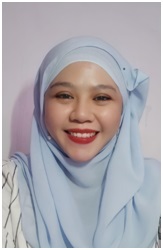 Affiliation: Mindanao State University
Contact:
Allyssa is third-year college student majoring in Political Science in Mindanao State University- Iligan Institute of Technology, she is active with campus organizations such as the Political Science Society as the Minister of Auxiliary, MSU-IIT Youth Chain of Peace Affiliate and as a Campus Ambassador of the university in which she put into practice the skills and learnings she retrieved from her major and various local and international trainings such as Toastmaster and more. She is passionate in advocacy, leadership and policy-making which she continually tries to develop.
Allyssa also extends her leadership skills beyond her university, she is currently an area coordinator from ILMO Incorporated and a core associate of Youth Opportunities Philippines, her role is to bridge opportunities of development to the youths all-over the Philippines. She uses her role to extend her heartfelt advocacy on Women and Children's rights, she aims to expand her knowledge to reach more networks and forward her advocacy. Allyssa is just like any normal kid, she loves to spend her free time reviewing her lessons, watching random series on Netflix and spending time with the people she loves.
Manasi Dabhade
Affiliation: Maharashtra National Law University, Mumbai
Contact: dabhademanasi@gmail.com
Manasi Dabhade is an avid learner of everything that pertains to the ocean. This interest led her to pursue my master in maritime law. She completed her dissertation titled Regulatory Regime of Green Ship Recycling in India with an emphasis on the ship breaking industry that thrives in South East Asian Countries.
She wishes to pursue an interdisciplinary PhD that would be focused on maritime law and other aspects. In her past she found solace in reading about the ocean, watching documentaries on Netflix and perhaps sometimes even watching ships on her laptop. She has a keen interest in understanding how she can help the ocean to be a better place and tries to achieve that goal. Her hobbies are swimming and learning French.
Gitanjali Sinha Roy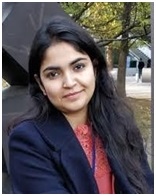 Affiliation: Centre for Security and Strategy Studies(CesCube) and PhD Scholar at the Department of East Asian Studies, University of Delhi
Contact: gitanjalisinharoy01@gmail.com
Gitanjali Sinha Roy is a Research Associate at the Centre for Strategy and Security Studies (CesCube) and is a fellow at the Japan desk. Previously, she was a Research Assistant at the Centre for Land Warfare Studies (CLAWS), New Delhi, India. She was a Researcher at the University of Tokyo as part of the Japanese Government Scholarship (MEXT) where she specialized in Japanese Maritime and Security Strategy along with expanding India-Japan relations. Gitanjali has extensively written on Japanese security and strategy relations with special emphasis on maritime security in books and journals internationally and nationally.
Naing Min Khant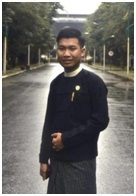 Affiliation: Myanmar Youth For Peace Development (MYPD) and Myanmar Institute of Strategic and International Studies (MISIS)
Contact: naingminkhant.uyps@gmail.com
Naing Min Khant is a second-year (honors) student at the University of Yangon, Myanmar, pursuing the undergraduate Honorary Political Science Degree. He is working as a researcher at the Myanmar Youth for Peace Development (MYPD) to promote youth awareness on the peace and conflict issues in Myanmar since January 2021.
He also worked at the Myanmar Institute of Strategic and International Studies (MISIS), a research and policy institute for international relations and Myanmar's foreign policy, as a research intern. During the internship, he assisted a local researcher in editing the background paper of Rakhine state and a Korean researcher for his project about Chinese investments in Myanmar.
He has been passionately working in the civic engagement sector in his community over the past years, with his focus on promoting participation in building a peaceful and harmonious society amongst the youth. He has volunteered at the Cultural Heritage Initiative Tour (CHIT), an inter-faith youth-led touring organization, as a researcher and later as a deputy secretary since January, 2019 where he organized seven pilgrimages of different religions in Yangon.
Võ Hồ Khánh An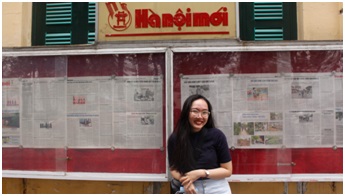 Affiliation: University of Social Sciences and Humanities, Ho Chi Minh city
Contact: vhka.vvter1204@gmail.com
She is a senior at the University of Social Sciences and Humanities, Ho Chi Minh city. Her research interests are Vietnam's foreign policy, Vietnam in ASEAN, US – China strategic competition, as well as South China Sea disputes.
She has just finished her first academic research towards ASEAN centrality when the US and Japan implement their Free and Open Indo-Pacific initiatives (FOIP). In this research, An and her teammates collected, analyzed data and discourse from political leaders in the region, also the discourse of external players to build up a concise and thorough definition of ASEAN centrality. On that basis, her research comes up with a projection of how FOIP weakens or strengthens ASEAN's central role in terms of the 3 ASEAN's pillars. Besides, she also believes that South China Sea disputes, if not being well settled, would be a potential risk that can marginalize this association to become the peripheral player. That is why she would love to be a part of the 13th South China Sea conference.
Nguyen Huy Ha Anh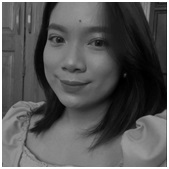 Affiliation: East Sea Institute, Diplomatic Academy of Viet Nam
Contact:
Email: nghuyhaanh88@gmail.com;
Facebook: https://www.facebook.com/haanh.nghuy.9
Ha Anh graduated with the Bachelor degree in International Communication at the Diplomatic Academy of Viet Nam. Currently, she is working as the Research Assistant at the East Sea Institute at the DAV, specialized in Southeast Asia.
Her interests are major power relations, multilateral cooperation (especially ASEAN), cultural diplomacy & external information. Ha Anh is open to all new perspectives and knowledge shared constructively.
Ha Anh would love to connect with all of you within and beyond the YLP 2021, and hope one day we all can meet in person.
Wish everyone a good health and optimistic spirit during this turbulent time!
Nguyen Dang Dao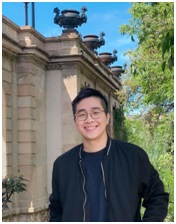 Affiliation: Yenching Academy, Peking University
Contact: Nguyendangdao137@gmail.com
Nguyen Dang Dao is a Researcher at the Vietnam Academy of Social Sciences. He is currently pursuing a postgraduate fellowship at Yenching Academy of University. He holds an Erasmus Mundus Joint M.A. in Political and Social Sciences. His research focuses include foreign policy and social policy.
Luu Viet Ha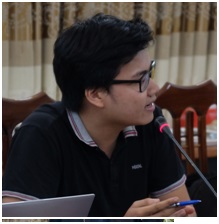 Affiliation: Diplomatic Academy of Vietnam (DAV)
Contact: luuvietha5842@gmail.com
Luu Viet Ha is an International Relations student at the Diplomatic Academy of Vietnam (DAV). His research interests are China, Southeast Asia, the South China Sea and Vietnam's foreign policy.
Nguyen Cao Viet Hung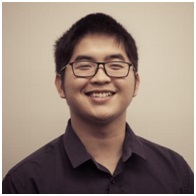 Affiliation: Graduation of Political Science, Waseda University
Contact: ncviethung@fuji.waseda.jp
Viet Hung Nguyen Cao is a master's student in the Graduate School of Political Science at Waseda University. He has worked as a Research Assistant for the South China Sea Data Initiative and for the Maritime Program at the Pacific Forum. He is interested in quantitative methods, public opinion, international security, and territorial disputes.
Tong Nguyen Ha My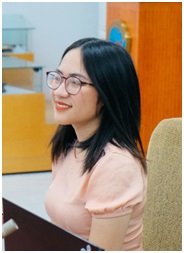 Affiliation: Diplomatic Academy of Vietnam
Contact: mytongnguyenha.dav@gmail.com
She is a senior student majoring in International Relations at the Diplomatic Academy of Vietnam as well as the former Vice President of DAV Student Research Club. Currently, she is working at the Institute of International Foreign Policy and Strategies Studies as an intern. Her research mostly focuses on the relations among big powers.
Phan Quynh Nga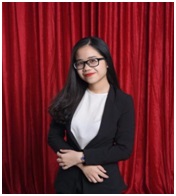 Affiliation: Diplomatic Academy of Vietnam
Contact: phanquynhnga2603@gmail.com
www.linkedin.com/in/phanquynhnga2603
Phan Quynh Nga is a graduate from Diplomatic Academy of Vietnam (DAV), majoring in International Relations. She graduated with Excellence in 2021 and was named the Valedictorian of the Faculty.
During college time, she has gained notable academic achievements such as: author of the Faculty's best graduation thesis with the topic "Vietnam's health diplomacy during the Covid-19 pandemic"; co-author of 2 articles on the International Studies and Southeast Asia Studies; co-author of top 15 articles at the international workshop "COVID-19 and International relations".
She also served as President of DAV Student Research club; Vietnamese delegate at ASEAN Future Leaders Summit, ASEAN Foundation Model ASEAN Meeting; and winner of Amcham scholarship 2020.
Phan Thi Nhung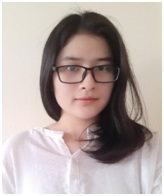 Affiliation: Ho Chi Minh City University of Social Sciences and Humanities
Contact: nhung.ir1618@gmail.com
Nhung is currently a senior at the Faculty of International Relations, Ho Chi Minh City University of Social Sciences and Humanities. Her research interests are China, China's foreign policy, and the Middle Eastern Studies. Her current research focuses on China's soft power.
Nhu Dinh Nguyen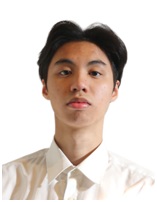 Affiliation: S. Rajaratnam School of International Studies, Nanyang Technological University, Singapore (RSIS, NTU)
Contact: nhudinhnguyen1999@gmail.com
Nhu Dinh Nguyen is a graduate student research assistant in the MSc in Asian Studies program at S. Rajaratnam School of International Studies, Nanyang Technological University. Prior to his study in Singapore, he was a Japanese Government MEXT Scholarship recipient at Meiji University, School of Global Japanese Studies. His research interests are Japan, IR in Northeast Asia, and Japan-Vietnam strategic cooperation.
Lam Tran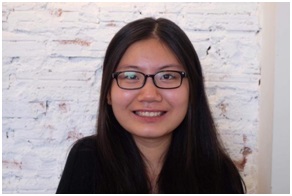 Affiliation: SAIS John Hopkins, Reischauer Center for East Asia Studies
Contact: ltran30@jhu.edu
Lam Tran graduated from Franklin and Marshall College with a joint major in Government and Chinese Studies and a minor in English Literature. During her college years, Lam worked at the East West Center as a Research Intern and at the Mansfield Foundation as a Program Assistant. She has also accumulated experiences in investigative research and political risk analysis at the US-ASEAN Business Council and BowerGroupAsia. Her current research focuses on supply chain resilience, techno- authoritarianism and techno-democracies. Lam speaks Vietnamese, Mandarin, and is learning Korean and Bahasa.
Mohamad Zulariff Bin Abdullah (Ariff Abdullah)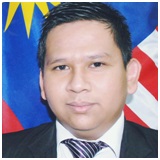 Affiliation: Asian Defence Insights / YSEALI Council of Malaysia (YSOM) / Malaysian Youth Diplomacy (MyDiplomacy)
Contact: ariff2020@yahoo.com / ariff.abdullah@protonmail.com
Ariff is currently a Country Manager at Asian Defence Insights and also serves as a policy advisor to Malaysian Members of Parliament (MP). He was a special officer and policy aide to the Federal Ministers and MPs with experience working in the Prime Minister's Department, Ministry of Transport, Ministry of Youth and Sports and the Parliament of Malaysia. Ariff also used to work as a researcher in a government think-tank, Maritime Institute of Malaysia (MIMA).
Ariff holds a Master of Public Policy (Distinction) from the University of Malaya and earned his bachelor degree from the National Defence University. He is an incoming Visiting Research Fellow at Huazhong University of Science and Technology. He also is currently a Professional Fellow under US Department of State's YSEALI programme and scheduled to complete his in-person fellowship in the United States in 2022. Ariff was a ASEAN – China Track II Researcher at the one-year project "Workshop on Partnering for Regional Peace: ASEAN – China Comprehensive Strategic Partnership in Southeast Asia". He has attended several Expanded ASEAN Maritime Forum (EAMF) Workshop on Public International Law and Maritime Boundaries to discuss the fundamental and development of UNCLOS and State practices.
His research interests are public international law, boundary treaties, geo(politics) and maritime security, preventive diplomacy and dispute resolution mechanism.
Happy to connect with other YLs via my LinkedIn (Ariff Abdullah), Instagram (ariff_abdullah) or Twitter @ariffpolicy :)!