News Scsc12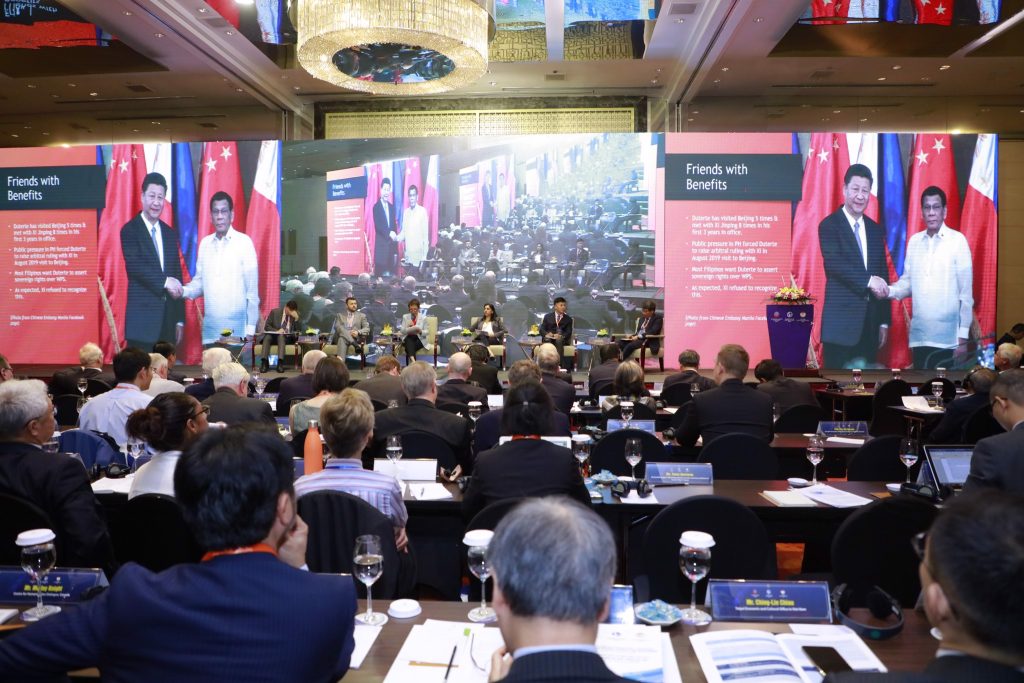 INTERESTING POINTS FROM SPEAKERS (MORNING 06/11)
Dr. Le Hoai Trung (Deputy Minister of Foreign Affairs of Vietnam) Maintaining peace, stability and fostering cooperation in the South China Sea is the interests and responsibilities of not only regional countries but also the international community…. In the context of increasing maritime cooperation at the global level, we are still concerned about serious violations of international law in regional maritime domain, including those inside Vietnamese waters…. Unilateral interpretation of international law against the common norms would erode regional trust, undermine the rule of law and can be dangerous precedent threatening regional peace and stability.
Greg Polling (CSIS, USA)The most important development in the South China Sea over the last year has been the growth in the number of CCG and maritime militia vessels China has deployed to the Spratlys. These ships are now patrolling every part of the nine dash line continuously and are becoming more aggressive in harassing Southeast Asian states' normal activities including oil and gas work, fishing, and resupply of their outposts. If the situation continues, it will soon be too risky for regional actors to engage in any normal activity without Chinese participation.
Ms. Marites Danguilan Vitug (Rappler, Philippines)Making the tribunal ruling work and seeing it come to fruition, partly or fully, will take a long time, way beyond a single president's term. It will require strategic thinking anchored on a strong sense of justice, equity and sovereign rights.
Dr. Ekaterina Koldunova (MGIMO-University, Russia)
The region has witnessed not only the reminiscence of the great power rivalry but also a contestation of regional and transregional visions and competition of projects at the nexus of economy, politics, security and infrastructural development… The BRI had multiple unintended results as long as more and more countries started to speculate what it really means to be included or not included in the BRI.
In Russia's political-decision makers' thinking the Association represents the most acceptable platform for inclusive dialogues on the most important regional issues.
Dr. Nicola Casarini (Istituto Affari Internazionali, Italy)
Beijing continues to challenge the rules-based order in the area by building artificial islands with military facilities and weapons systems, drilling for oil and gas, and chasing off its South-East Asian neighbours' fishing vessels from waters where they have the rights to fish in accordance with the United Nations Convention on the Law of the Sea (UNCLOS)… The EU is scaling up its security engagement in and with Asia, in line with EU global strategy's objective to support a rules-based international order.